A barbecue isn't complete without a bottle of ketchup on the picnic table for most families. However, just because processed ketchup has become an American favorite doesn't mean it's healthy.
Today's ketchup has strayed far away from its humble homemade origins.
The Israeli health ministry has ruled that Heinz ketchup must now be sold in the country as "tomato seasoning" because it doesn't contain the 41% minimum of tomato concentrate to be labeled as such. Instead, Heinz ketchup only has 21% tomato concentrate.
If tomatoes aren't the main ingredient in tomato ketchup, what is?
As you may know, ingredients on a nutritional label are placed according to the volume they take up in the final product.
This means that the first ingredient s the main ingredient in the recipe, and the last on the list has the smallest quantity.
Here's the Heinz ketchup ingredients label: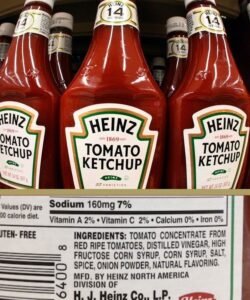 Suppose you aren't familiar with how ingredients labels work. In that case, the label lists ingredients from most to least present in the product, meaning that "tomato concentrate from ripe red tomatoes" is what is in this ketchup, followed by distilled vinegar, high fructose corn syrup, etc. After that, salt, spice, onion powder, and "natural flavoring" have a small percentage of the overall content.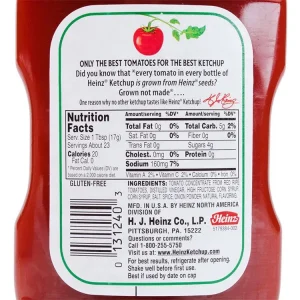 Let's take a look at the complete ingredient list:
Tomato Concentrate;
Distilled Vinegar;
High Fructose Corn Syrup;
Corn Syrup;
Salt, Spice, Onion Powder, Natural Flavor.
The problem here is that both "high fructose corn syrup" and "corn syrup" are the same thing – they are both "high fructose corn syrup." So why is Heinz adding a second corn syrup name on the label?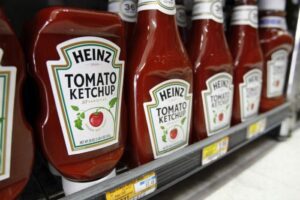 There could be several reasons. As high fructose corn syrup (HFCS) has been getting a bad name in the last few decades, companies will likely try to confuse you with different names. Corn syrup is no healthier than HFCS, and there is no reason to separate the two. So why do it? Could it be because when split in two, the ingredients will be lower on the ingredient label and can fool the consumers into thinking that there is less of it? Since consumers are becoming aware of the dangers of HFCS, having it near the top of your product's ingredients label is less than flattering for that product.
While we lack raw data, we can theorize what will happen if we combine the two corn syrups into a single ingredient. One thing is sure; it would be much higher on the list. It is more than the distilled vinegar and may even approach the tomato concentrate. In the worst-case scenario, the actual ingredient label may even look like this:
Tomato Concentrate;
Distilled Vinegar;
High Fructose Corn Syrup;
Salt, Spices, etc.
If the label were presented this way, the brand would have a hard time. It would mean more corn syrup (mainly from GMO corn) than ACTUAL tomatoes in their ketchup. This could be a severe motive for attempting label manipulation.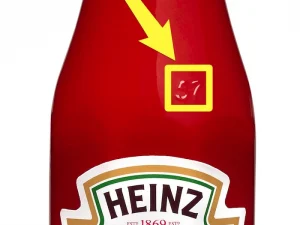 There is more, too. The label states that they use distilled vinegar. Guess where most vinegar used in these processed foods comes from? – Genetically modified corn. With the high fructose corn syrup (HFCS), corn syrup, and distilled vinegar, we already have three corn-based ingredients in what should be tomato-based ketchup.
The label says 'salt, spice, onion powder, natural flavoring' at the end. The salt used is the cheapest form of salt available – a cause of high blood pressure and mineral imbalances (high sodium in the blood), leading to health problems when consumed regularly. The label says 'natural flavors, a very ambiguous term. If we look at the rest of the Heinz label (as you can see below), you'll notice that there is no fiber or protein but plenty of sodium and sugar. Where does the sugar come from? The 'natural flavor' is as good a guess as any. You'll see that 1 tbsp. It is 7% of your daily sodium value, meaning that you already are at 28% with four small spoons. While it does add up quickly, the real problem is that you consume a large chunk of your daily sodium value with just a condiment, let alone the food you eat. If you add the ketchup on any smoked, cured, salted, or canned meat, fish, or poultry, you are already beyond your daily sodium value.
Main Reasons to Avoid Heinz Ketchup
There are multiple reasons to avoid Heinz (and other heavily processed) ketchup for the sake of your health and well-being; however, let's concentrate on these five reasons: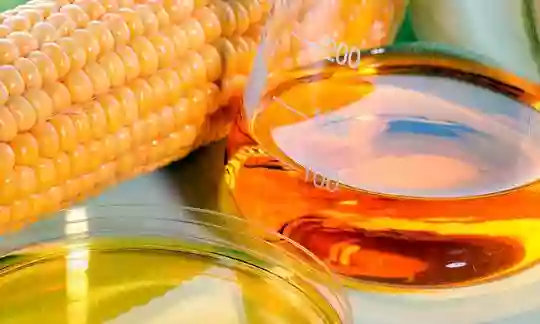 1. High Fructose Corn Syrup
Heinz ketchup is overloaded with high fructose corn syrup. It may very well be the highest present ingredient in the ketchup if they didn't list the ingredient twice under two names. Why should you care? High fructose corn syrup (HFCS) is very likely a harmful substance. HFCS acts like a sugar in the body when it's metabolized, with most fructose molecules being converted to glucose or metabolized into byproducts identical to those produced by glucose metabolism. HFCS can lead to obesity, heart disease, diabetes, a weakened immune system, and much more. Health concerns have been raised about the connection between HFCS and metabolic disorders (1) and manufacturing contaminants (2).
Why you should avoid HFCS:
Sugar, in general, causes obesity and disease when consumed in pharmacologic doses;
HFCS and cane sugar are NOT biochemically identical or processed the same way by the body;
HFCS contains contaminants, including mercury, that are not regulated or measured by the FDA;
Independent medical and nutrition experts DO NOT support the use of HFCS in our diet, despite the claims of the corn industry;
In most cases, HFCS is a marker of poor-quality, nutrient-poor disease-creating industrial food products or "food-like substances."
Dr. Mark Hyman noted in his blog that when an FDA researcher contacted the corn producers to send her a barrel of high fructose corn syrup for testing, they refused her multiple times. Finally, she changed her approach and asked a new beverage company on the market for a barrel for testing, which they complied. Unfortunately, after the testing, she found that high fructose corn syrup contains high levels of mercury, an extremely toxic heavy metal (3). Mercury affects the nervous system and can lead to skin rashes, anxiety, memory problems, trouble speaking, trouble hearing, difficulty seeing, kidney problems, decreased intelligence, and even cause acrodynia in children in which the skin becomes pink and peels off. Remember, this information and research come from an FDA researcher!
Not only has HFCS been proven to be unhealthy and harmful, but genetically modified foods have long been suspected of the same, and here we have them combined.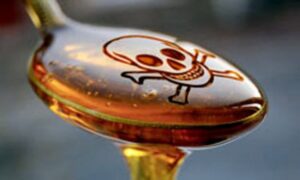 Distilled Vinegar & Sugar: Heinz ketchup lists distilled vinegar as another ingredient, and on their label, they list 4 grams of sugar per serving. Distilled vinegar has been connected to GMO corn, which may be grown with toxic pesticides and chemicals. Not only do we have a product full of high fructose corn syrup, but they also added sugar and most likely labeled it as 'natural flavors. Sugar in mass products often comes from GMO sources as well. More than 54% of sugar sold in America comes from sugar beets. GMO sugar beets account for 90% of the crop; a percentage is expected to increase after the USDA's decision gave the green light to sugar beet planting before an environmental impact statement was completed. If the HFCS wasn't bad enough for your pancreas, liver, metabolism, immune and nervous system, consider the added chemicals, GMO-sourced vinegar, and sugar…
No Nutritional Value: Heinz ketchup contains NO fiber and NO protein. It's devoid of any nutrition yet full of GMO's sourced sugars, chemicals, and even possibly mercury, an extremely toxic metal. The product contains a limited amount of 'tomato paste,' and one wonders if that is enough to label it like ketchup. In any case, it's a poor replacement for real tomatoes or homemade ketchup.
If you consider your health and well-being and the health and well-being of your family, there are better and healthier choices on the market. Another option is to learn how to make organic ketchup – it only takes two minutes to make!
2. Low Tomato, High Sugar Content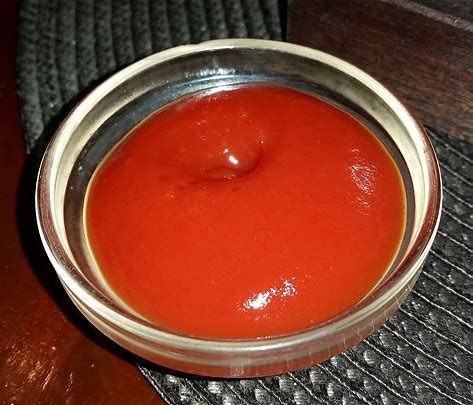 Tomato concentrate is technically the main ingredient in tomato ketchup, according to the label.
However, as high fructose corn syrup and corn syrup, two processed sugars, are not far behind on the list, it's safe to say that ketchup contains more sugar than tomatoes.
With high sugar comes higher health risks such as:
unhealthy weight gain
type 2 diabetes
high blood pressure
extra belly fat
heart disease
fatty liver disease
pancreatic cancer
reduced immune strength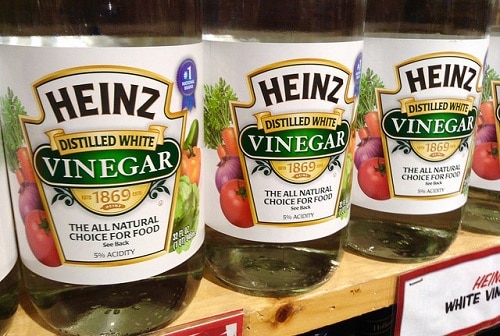 3. Distilled Vinegar
Heinz admits on its website that the white vinegar they produce is made from corn.
Roughly 90% of corn grown in the United States is genetically modified, meaning that it has been engineered to withstand harsh pesticides and pesticides.
The most popular herbicide, Monsanto's "Round-up," contains carcinogenic glyphosate, which has been detected in the blood and urine of city dwellers around the globe.
Despite this, the company labeled their vinegar "all-natural," a controversial claim for which they are being sued.
4. Corn Syrup
Corn syrup is similar to high fructose corn syrup because it's made from GMO cornstarch, but its glucose molecules aren't converted.
As with any processed sugar, high consumption of corn syrup can lead to obesity and insulin resistance.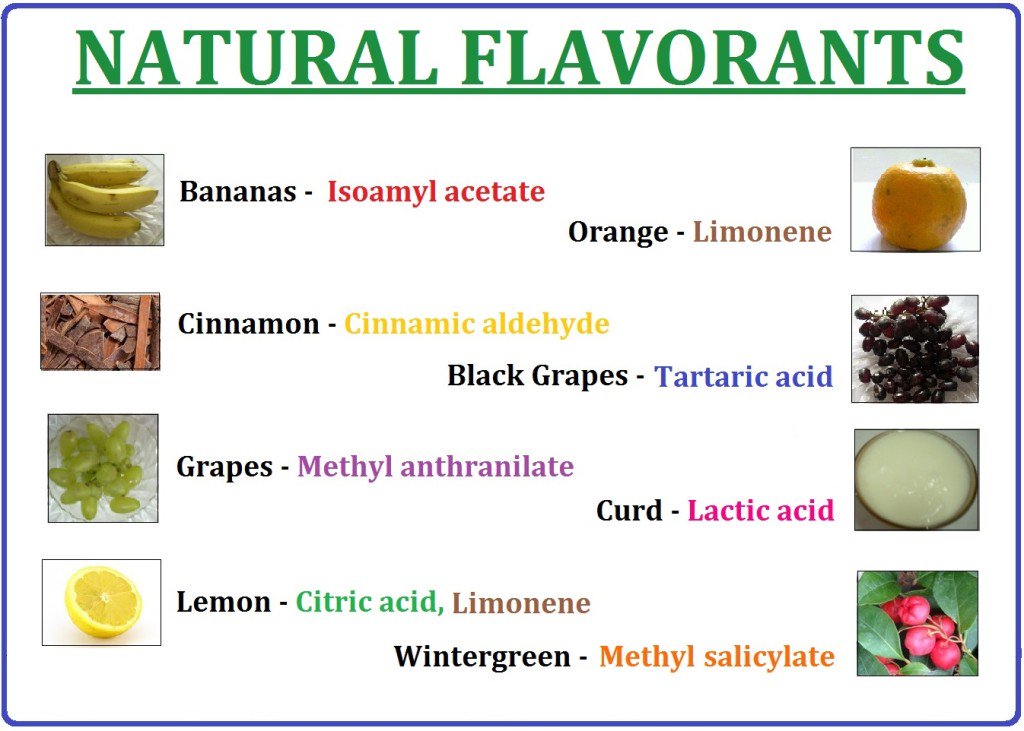 5. Natural Flavor
The FDA qualifies natural flavoring as "the essential oil, oleoresin, essence or extractive, protein hydrolysate, distillate, or any product of roasting, heating or enzymolysis, which contains the flavoring constituents derived from a spice, fruit or fruit juice, vegetable or vegetable juice, edible yeast, herb, bark, bud, root, leaf or similar plant material, meat, seafood, poultry, eggs, dairy products, or fermentation products thereof, whose significant function in food is flavoring rather than nutritional."
Anything is naturally occurring; even sugar can be considered a natural flavor.
So you may have noticed that Heinz tends to use a lot of corn in their ketchup, but there's still more:
Citric acid often derived from corn, is used to preserve freshness and prevent Clostridium botulinum contamination. However, this harmful bacteria can cause neurological damage, so processed tomatoes almost always contain extra citric acid.
In the past, naturally grown tomatoes contained enough citric acid to kill the bacteria off on their own, but genetic engineering and nutrient-deficient soil has lowered their acidity.
Spices used in commercial food processing often contain calcium silicate, a corn-derivative, as an anti-caking agent.
Salt, also known as table salt, is iodized, meaning it likely contains dextrose, a corn-derived sugar. Dextrose is used to stabilize the potassium iodide added to the salt.
Heinz has since launched certified organic ketchup, but registered dietitian Stefanie Senior warns that even healthy ketchup is so high in sugar and salt that you should limit your serving size to one tablespoon a day.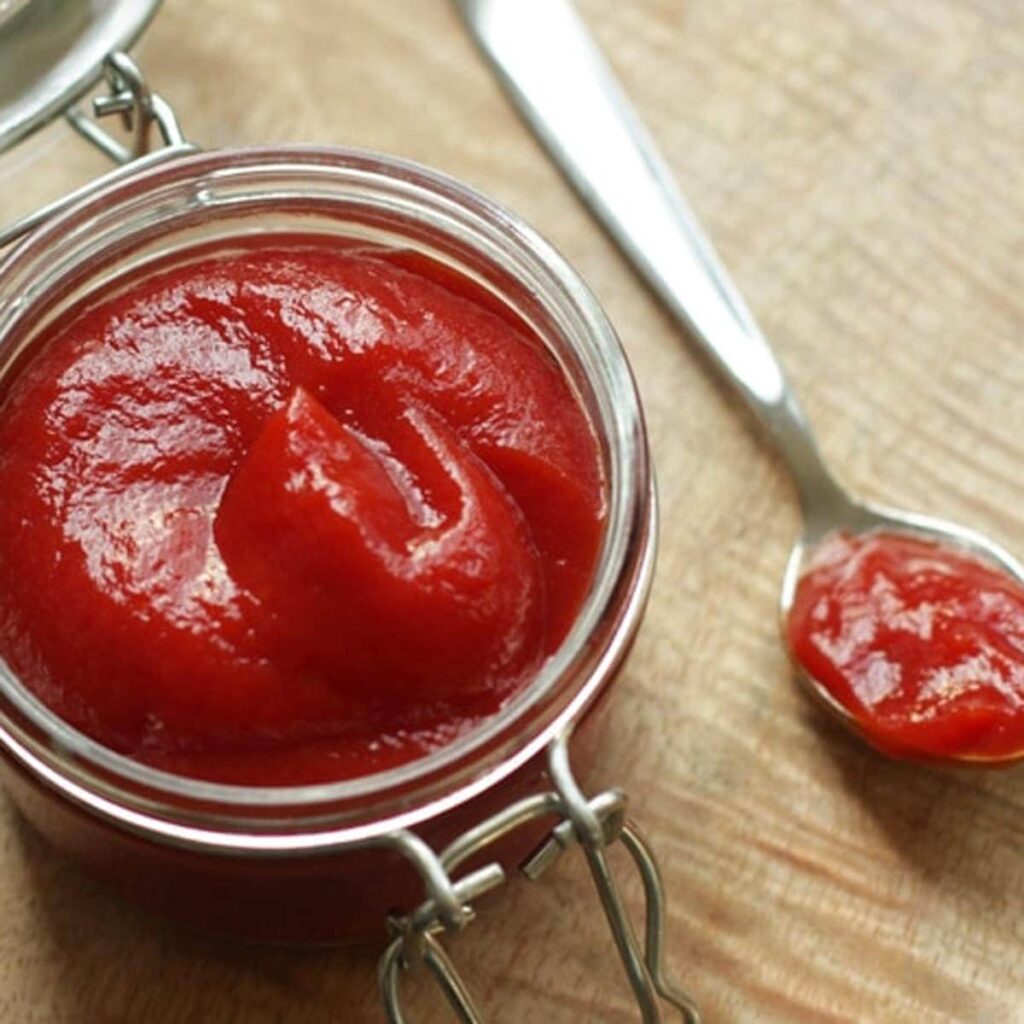 Making Your Own Healthy Homemade Ketchup
This condiment can be nutritious if you've ever known your grandmother's ketchup.
Tomatoes, to start, are an incredibly heart-healthy fruit, while apple cider vinegar is excellent for digestion, gout, weight loss, kidney health, and more. As well, coconut sugar is much less inflammatory than processed sugar.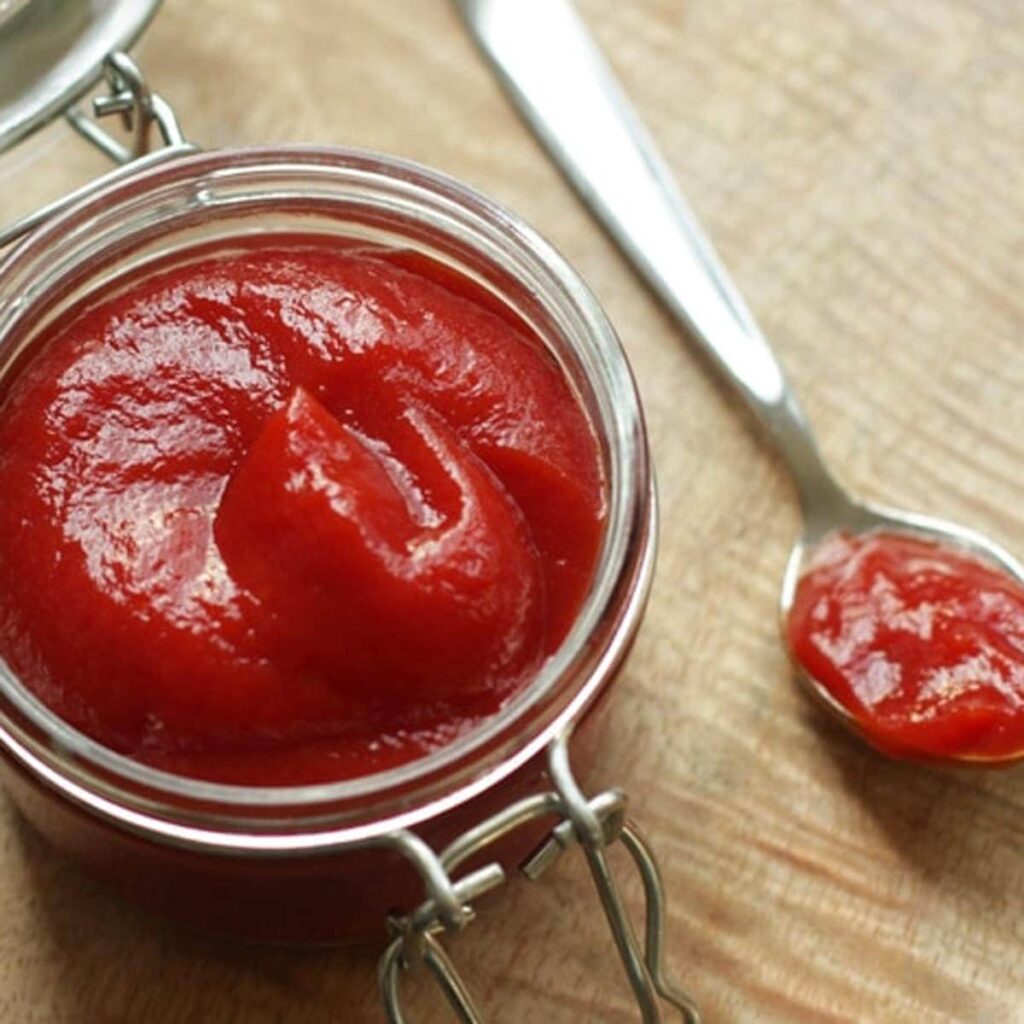 You'll need:
4 cups peeled, crushed tomatoes
½ cup water
2/3 cup coconut sugar
¾ cup apple cider vinegar
1 tsp onion powder
½ tsp garlic powder
1 ¾ tsp salt
1/8 tsp celery salt
1/8 tsp mustard powder
¼ tsp ground pepper
1 garlic clove
Instructions:
Add all ingredients into a large slow cooker.
Leave uncovered and cook on high heat until it thickens, occasionally stirring (about 10 hours).
To improve texture, blend with a hand blender until smooth
Pass the mixture through a fine strainer and store in a sealable container.
Once completely cool, adjust seasoning to taste.
Store refrigerated for up to a few weeks.
Once you've made your ketchup, the store-bought stuff won't cut it anymore. Plus, you can rest assured that you know exactly what's in it.